Partners
& Memberships

The development of communications systems is a very dynamic field with respect to technical progress. In this context we are working together with strong partners. We ensure that our products and services remain on the cutting edge. Some of our most important partners are:

Creonic is a member of Intel's Design Solution Network. To ensure top quality and customer satisfaction, Intel carefully selects each partner. All Intel partners produce a defined set of technical deliverables and collateral, as well as provide top-notch customer support.


Creonic is a certified member of the AMD Xilinx Alliance Program. The Alliance Program is a worldwide ecosystem of qualified companies collaborating with AMD Xilinx to further the development of All Programmable™ technologies. Alliance members help accelerate design productivity while minimizing risk.



Aldec, Inc. is an industry-leading Electronic Design Automation (EDA) company delivering innovative design creation, simulation and verification solutions to assist in the development of complex FPGA, ASIC, SoC and embedded system designs. Creonic is proud to be part of Aldec's Unite IP Partner program.



As a spin-off Creonic collaborates closely with the research group for "Microelectronic Systems Design", which has the experience of more than 200 man-years in the field of communications. In this way we are able to stay up-to-date regarding the state-of-the-art of science and technology. The results of this collaboration are high performance and low energy consumption.


Trenz Electronic develops and produces embedded products for industrial use. Among others, these are FPGA boards, ARM CPU modules, but also devices for wireless communication. The know-how in the field of PCB layout optimally complements the expertise of Creonic.



"Working together to design open technical specifications for digital media delivery." - Creonic is a member of the DVB Project. Started in 1993 as a European initiative, the DVB Project has evolved into a truly international endeavor. The members are present throughout the world and represent all segments of the digital television community.



Private companies in the German space sector have joined forces in the NewSpace Initiative. Innovations in space travel are increasingly in the hands of private companies. NewSpace can democratize access to space technologies by, among other things, enabling participating companies to provide data for the necessary digital services from space. To bundle competencies and create synergies, the BDI has launched the NewSpace Initiative. It sends a strong signal to the German and European space industry: We are on the move together and are driving space innovations forward. Creonic is happy to be a part of it.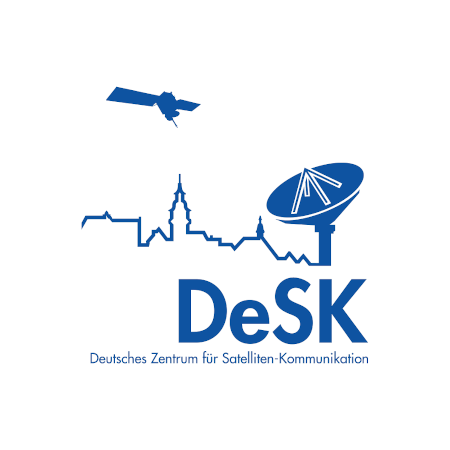 Creonic joins DeSK – Deutsches Zentrum für Satelliten-Kommunikation e.V. (German Center for Satellite Communications r.S.), an effective network bringing together enterprises, scientific institutions and universities. Cooperation between regionally and nationally-based enterprises in the field of satellite communications is strengthened, and synergies are initiated as a result of target-oriented activities.

We are
ISO 9001:2015
certified



Our customers can rely on consistently high quality, guaranteed by our certified quality management.