5G-NR LDPC Decoder

5G NR is the mobile broadband standard of the 5th generation. A new rate compatible structure for LDPC codes are employed for channel coding to fulfill the broad applications supported by the standard. Creonic's 5G LDPC Decoder IP Core provides a perfect solution for this new LDPC structure with high level of flexibility while maintaining high throughput and low latency as required by the standard.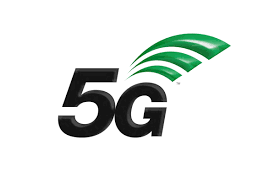 Applications
5G modem chipset for base stations
(BS) or user equipment (UE)


Applications with the highest demands on forward error correction

Applications with the need for a wide range of code rates and block length
Standard Features the Core Supports
Support for 3GPP Release 15 5G
LDPC decoding


Support for base code rates from
22/68 to 22/26 for basegraph 1


Support for base code rates from




10/52 to 10/14 for basegraph 2

Depuncturing is included in the core



Throughput up to 574 Mbits/s

Low-power and low-complexity design

Block-to-block on-the-fly configuration

AXI4-Stream handshaking interfaces for seamless integration

Design-time configuration of throughput for optimal resource utilization

Faster convergence due to layered LDPC decoder architecture
Early stopping criterion for iterative LDPC decoder, saving a considerable amount of energy

Collection of statistics (decoding success, iterations needed)

Available for ASIC and FPGAs (AMD Xilinx, Intel)
We are
ISO 9001:2015
certified



Our customers can rely on consistently high quality, guaranteed by our certified quality management.